Prayer Update

January 30, 2020
Thank you for praying for HFA! We are committed to the mission of reaching the unreached and isolated.
Below you will find some of our recent prayer requests.
"I call on you, my God, for you will answer me; turn your ear to me and hear my prayer. Show me the wonders of your great love, you who save by your right hand those who take refuge in you from their foes." Psalm 17:6-7 (NIV)
Praise Points
Praise God for a lot of progress over the last two weeks. Work went really well and we had lots of extra volunteers too.
We are thankful for good progress on the waterdrone and motor tests are currently underway.
Praise God for great progress in manufacturing electronics and mechanical components used for Bible deliveries by air.
We thank God for His provision and faithfulness, despite our human shortcomings.
What a great gift the Lord Jesus is; for us and the people we have the privilege to reach. There is nothing more powerful than the Gospel for the wholistic change of hearts, minds, and entire communities. Praise God!
Prayer Points
Please pray for wisdom for the HFA Board as they consider the need for additional staff.
Please pray for the health of team members and their families, and for those grieving the loss of family members.
Shipping of components, whether it is sending or receiving, can be a challenge. Over the next few weeks we have a lot of shipments on the way.
Continue to pray for the Lord to guide the engineers constantly in their work, especially as they prepare for Bible transports in Asia later this year.
Pray for the unreached people whom God is preparing to receive His Word; that their hearts will be pained by the sin they see and that they will feel the need for a Saviour.
Unreached People
This category is a tool to raise awareness and pray for the unreached. Please note that HFA is not necessarily involved in reaching the people groups mentioned in this section.
Tajik in Afghanistan
While most Tajik (Persian) people live in Tajikistan, about 10 million currently live in Afghanistan. There, Christians face extreme persecution, including violence, rejection, and death. Open Doors rates it as the country with the second-highest Persecution Rank in the world.
Please ask God to restore political peace and stability to Afghanistan.
Pray that the Christian relief workers who are working in Pakistan will be effective witnesses among the Tajiks who have been displaced from their homes.
Pray for the provision of food for those living in famine-stricken areas.
Pray that in the midst of persecution, Tajik people will have powerful encounters with God.
For more information, visit: Joshua Project page for Tajiks in Afghanistan
---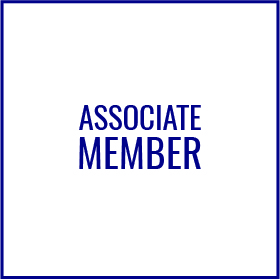 We invite you to become an Associate Member of Hope From Above Inc. today. As an Associate Member you:
Embrace the HFA Inc. faith statement; and
Commit to pray for HFA Inc.
In receiving this fortnightly prayer update, you already do both, so why not make it official?
Please email info@hfa.org.au for more information. 
---
Thank you! We truly appreciate your ongoing prayers. We would also love to hear from you if the Lord gives words of wisdom in response to these prayer requests.
If you would like to receive our prayer updates via email, please sign up below.