Prayer Update

June 20, 2016
Thanks for praying for HFA!
Australia

Pray for team members sharing the work of HFA in Europe, as they come to the end of a very busy schedule. Ask for the Lord's grace at this time of farewells and finishing off, and for all they need to catch up on when they get back.
As HFA is receiving many requests from missions for it's aviation & technology services, pray for the wisdom needed to prioritise.
The next Board Meeting is planned for mid July. Pray for the preparations for this and thank God for the Board members and all the work that they do.
As we continue to contact churches outside of the Melbourne area, ask the Lord to open doors for many more people to hear about the need of unreached and isolated people who have no way to hear the Gospel.
Partners and Projects

Our partners in the US are starting another three-month speaking tour. They ask: "Pray for us as we speak at churches in Tennessee, Georgia, Mississippi, and Florida, that God will greatly use these speaking opportunities to raise up more prayer warriors, missionaries and supporters for the amazing work God is doing in the Dao Tribe and around the world!" http://daoministries.org/our-upcoming-speaking-schedule/
Staff in the Himalayas finished language study just before returning to Europe for a break and strategic meetings. Ask the Lord for wisdom and insight in how to proceed in the area where they work.
Praise God for news that recent technology sent to VoM is working very well. Pray for good weather and continued safely for the team. Ask that God's Word will reach those people that He has prepared, and that their eyes will be opened to the truth.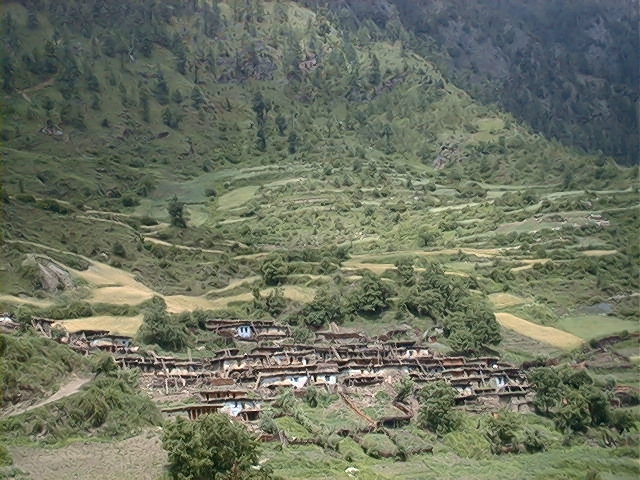 Unreached People

A sobering fact
Every day about 150,000 people enter eternity, many of whom have never had an opportunity to meet Christ.
Pray that efforts to reach the unreached would be accelerated in the coming months and years so that everyone would at least have a chance to make a choice.
Read more at: http://dayfortheunreached.org
Jesus said, "And this gospel of the kingdom will be preached in the whole world as a testimony to all nations and then the end will come"

(Matthew 24:14, NIV).
Pray that God would raise up believers around the world to take the gospel to the ends of the earth.
Ask the Lord to open hearts and to lead people to salvation.
Pray that the millions of unreached people will hear the gospel soon.
---
Thank you! We truly appreciate your ongoing prayers! We would also love to hear from you if the Lord gives words of wisdom in response to these prayer requests.
If you would like to receive our frequent prayer updates via email, please send your details to Kelsey at info@hfa.org.au.