Kids Drawing Competition

August 7, 2014
We are launching an exciting competition for kids in primary school!
We are asking kids to think along with us how we could use aviation and technology to bring the gospel to unreached and isolated people groups.
How can we reach Mr X?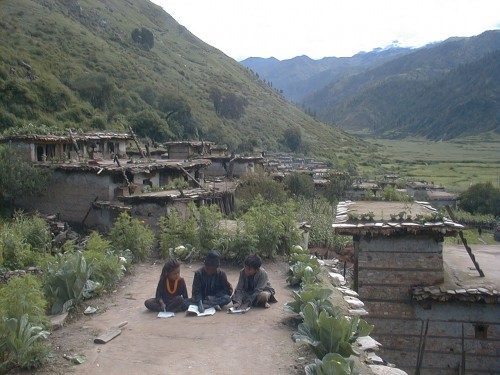 We have presented this as a story about Mr X, a person who lives in isolation and we don't know how to locate him. Using this as a background we invite kids to draw a solution to reach Mr X with the gospel.
The kids that draw the winning pictures (the top 3 in both age categories) will win a joy flight for 20 minutes, taking off in Coldstream, VIC. This is made possible through MAF Australia. If you would like more information about who MAF are go to www.maf.org.au.
To enter print off the attached sheets and ensure you send in the drawing and the entry details. You can either mail it in (details on entry sheet) or scan the entry and email it to
info@hfa.org.au
.
Below are the terms and conditions for this competition. Should you have any questions you can contact Kelsey in the office.
Details & Template

Competition for kids aged 4 – 7 years old: HFA Competition (4-7yo)
Competition for kids aged 8 – 12 years old: HFA Competition (8-12yo)
Terms & Conditions
Entry into this competition is taken to mean your acceptance of these terms and conditions.

Entry to the HFA Kids Drawing Competition is open only to Australian residents who:

Are aged 12 years of age and younger as at 15

th

September 2014.

There are two age categories:

4 – 7 years of age, template with images included

8 – 12 years of age, blank template

The competition closes on the 15th September 2014 at 5 pm (EST), all entries must be received by this time.
Results will be announced on the 18th September 2014 and the winners will be posted on our website (www.hfa.org.au).
There is 1st, 2nd and 3rd place for both age categories.
The prize for each winning drawing is a 20-minute flight in a light aircraft, flying from Coldstream Airfield, VIC.

The flight is currently scheduled to take place on Monday 29

th

September 2014.

The scheduled flight is subject to aircraft availability, weather conditions, and the aircraft operator.
Should the flight be cancelled, the flight will be rescheduled.
The winner can only go on the flight with the parent permission slip completed (will be provided prior to the day of the scheduled flight).
If the winner is unavailable on the day of the scheduled flight an alternative prize will be sent out (in the form of an item).